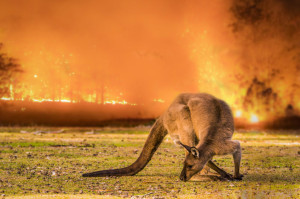 According to some estimates, the damage restoration industry is a $210 billion industry and growing. Did you have any idea that the restoration industry was this large? Many suspect it is due to several factors, including American homes well past their sell-by date and a changing climate. From more intense storms to larger and longer-lasting wildfires and massive flooding – the signs are all there. We're not here to debate the rhyme or reasons behind more frequent natural disasters, we do mark their increasing frequency and severity.
Why is the Damage Restoration Market a Bull Market?
All this point to one thing: A booming market for the damage restoration business. While disasters – both natural and man-made – have been a fact of life since the dawn of civilization, the fact that they are getting worse does not bode well for civilization as a whole. Obviously, we're not proponents of disasters, whatever their source, there must be someone ready to step in and help when they occur. Let's also consider this about more than just natural disasters.
According to the Insurance Information Institute, 1 in 50 insured homes in the United States filed a water damage claim between 2015 and 2019. While some of these can be attributed to floods and storms, there are many reasons why a home may experience water damage. Even worse, water damage is one of the most expensive types of damage a homeowner may have to deal with. Water damage repairs range anywhere from $1,000 to $4,000 depending on the home and amount of damage. And with the average age of U.S. homes reaching 40 years old, this type of damage is expected to continue.
Let's also consider overseas markets. In the United Kingdom, approximately 4.7 million owner-occupied homes were built before 1919. Those are some very old homes. And with extreme weather crippling the U.K., these homes are only going to face tougher times ahead. The fact is no matter where you live in the world, we're barreling full force towards a future where damage restoration companies will be required in huge numbers.
From Water Damage to Mold and More
If there is one thing that can be almost guaranteed to follow water damage, it's mold. Even worse, mold damage can occur no matter when a home was constructed. Mold can also occur without water damage precipitating it. Homeowners can thus be caught unawares by deep mold infestations long after the time to act has come and gone, resulting in much larger restoration bills. From water damage to mold and more, the world is in for a major shift as each half-decade passes.
Consider the situation in Australia. In 2019 alone, wildfires in the southern continent destroyed more than 18 million hectares of bush. And while Australian bush fires happen nearly every summer, they have been getting worse and worse in the past five years. The size, scale and severity of Australian wildfires continue to surprise even the most hardened climate scientist.
Now, here is the big question: Will there be enough damage restoration companies and insurance claims adjusters on hand to handle the claims as they climb? Furthermore, will these same companies be optimized on a technological level? The restoration software industry is nascent, but Assured Software stands at the forefront of it. We've been spending many years fine-tuning our offerings. We offer restoration software solutions that will ensure restoration companies are well-prepared to handle the onslaught of calls they get as disasters become worse and homeowners become more desperate for help. To learn more about each of our groundbreaking restoration software services, book a demo today.