Assured JobCheck is job management for any-size restoration company.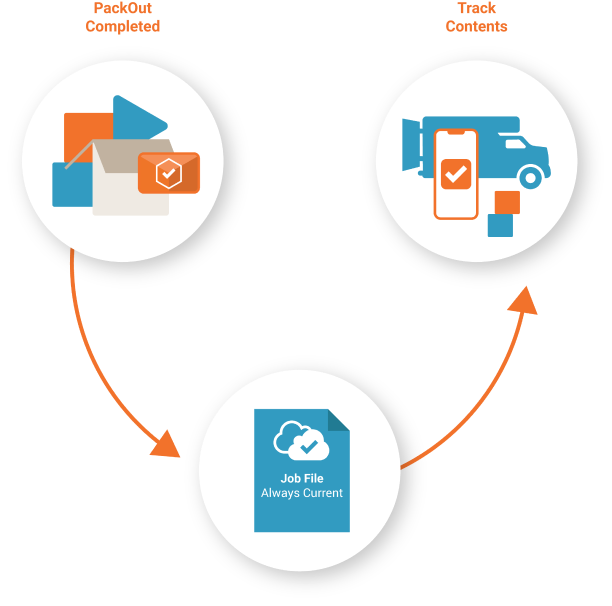 Assured JobCheck automates your job files
Assured JobCheck is an affordable, quick-start cloud solution for any-sized restoration company to automate task assignments and information sharing in order to process property loss jobs efficiently.
Assured JobCheck automates job files with features that make it easy to share photos, record notes, providing real-time visibility into job and insurance documentation such as standardized inventory lists added from Assured PackOut.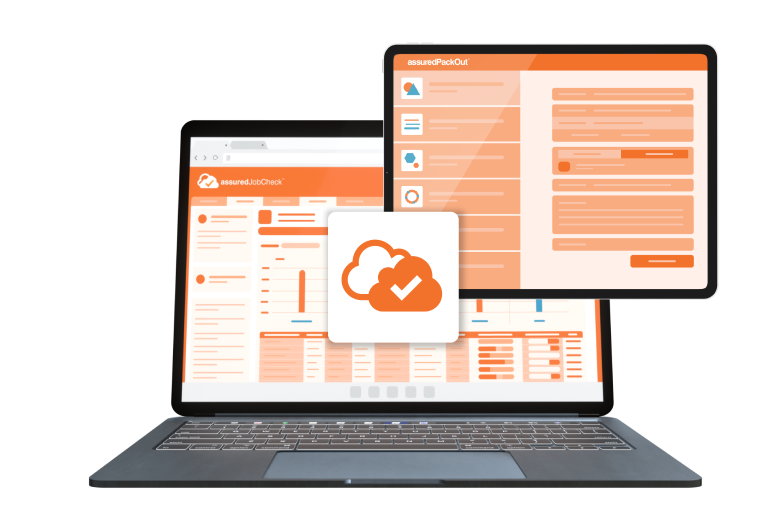 Detailed features of the JobCheck platform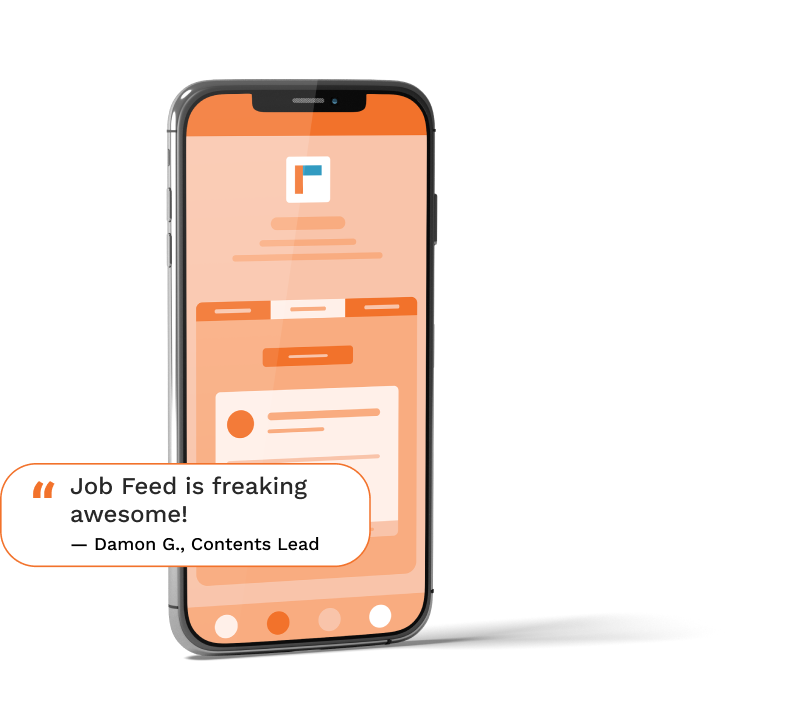 JobCheck is the one place for all your job info
Access your job file from any device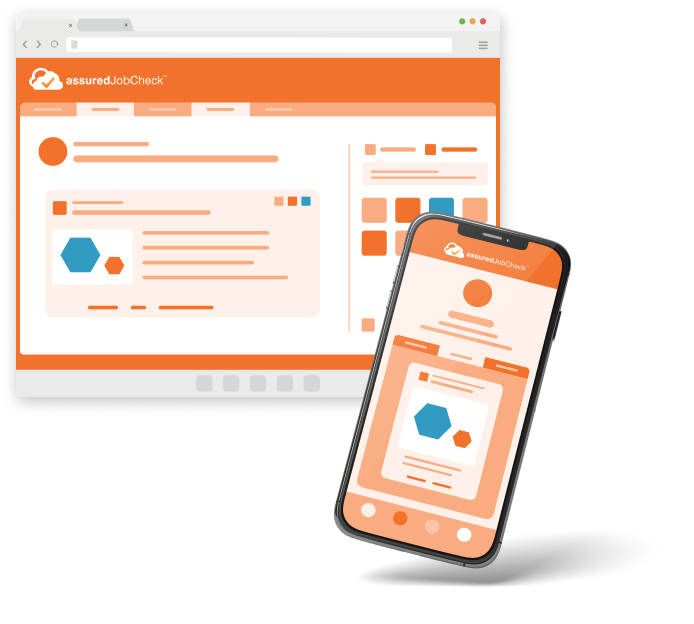 JobCheck automates sharing job info with job feed
Every JobCheck job file has a job feed. Here's how job feed works: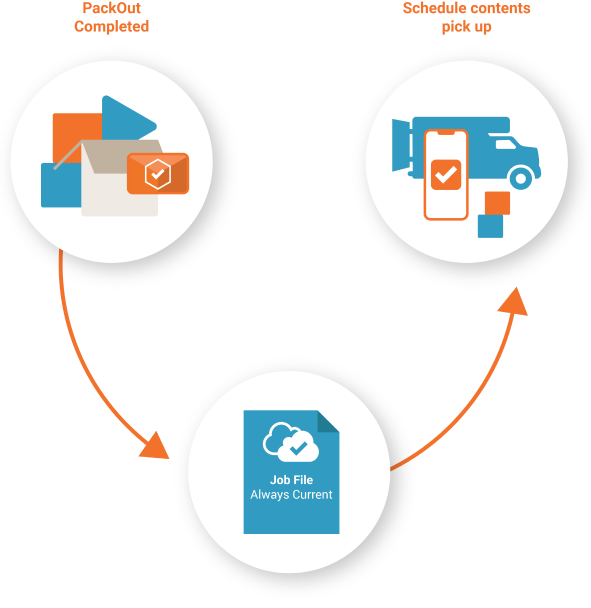 JobCheck automates your restoration job work flow
Your task for that type of job is automatically sent to you when the job is at that stage.
---
For example, when a PackOut is completed, your crew simply taps it complete on their iPad or Android device.
---
JobCheck automatically assigns the task to the person responsible to schedule the contents pick up.
---
All of these tasks are in job feed with time and date stamp, in the job file.
Jobs run smoothly so you handle more work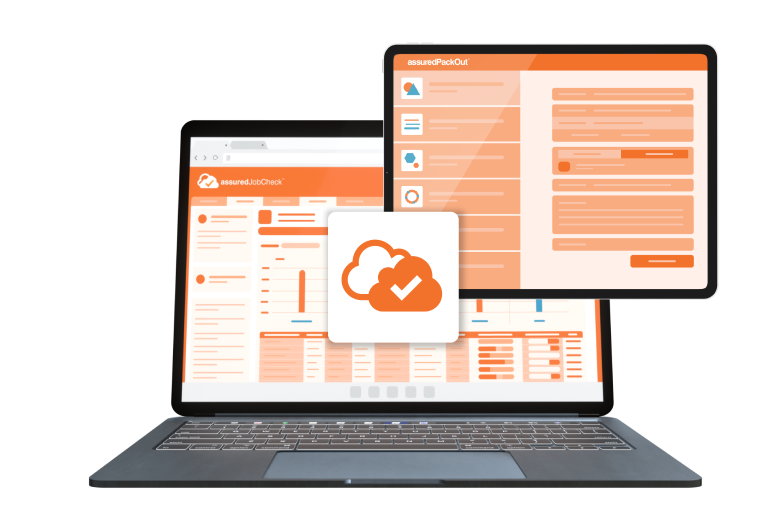 Only JobCheck has contents management
Assured PackOut works with Assured JobCheck!
---
Just list contents with Packout on any iPad or Android device and upload wirelessly to job files in JobCheck.
---
Now it's easy to add contents lists and management to your emergency, re-construction and restoration jobs.
And only JobCheck has CRM for all your contents jobs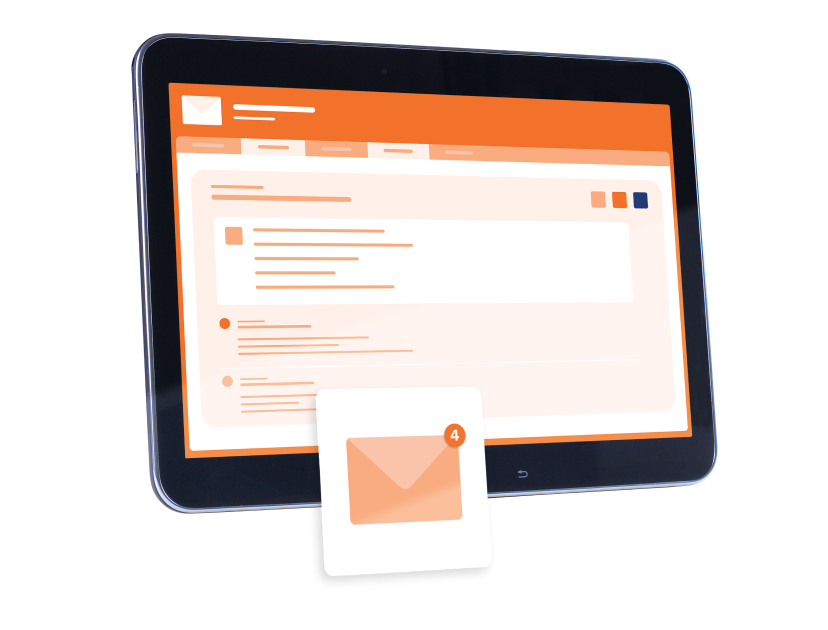 JobCheck emails job updates to you, automatically
JobCheck puts all that's happened on each job, like completed tasks and overdue milestones, into the Daily Digest that is emailed to you every morning.
---
Our customers love this feature that gets them up to speed with their morning coffee, and only JobCheck has it!
Saves me an hour every day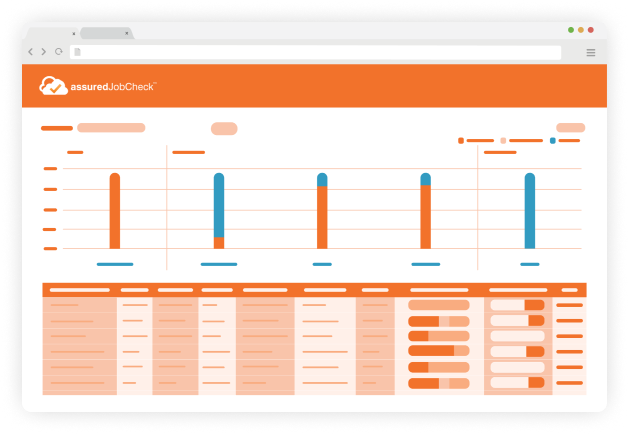 JobCheck makes it easy to monitor many jobs at once
Only JobCheck has the Milestone Performance Chart which tells you at a glance which stages and which jobs are behind schedule.
Our production meetings are focused on jobs that need attention.
---
A real time saver.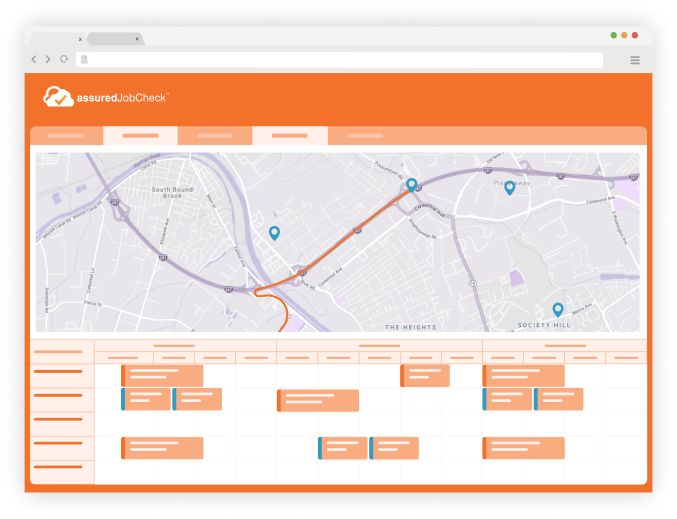 JobCheck maps your jobs for easy dispatch
JobCheck combines an interactive map of your jobs with a scheduler for easy dispatch of your crews.
---
See each job, who is there and when, all on a map.
---
Scheduling a crew member automatically puts event in their calendar and adds them to the job on the map.
---
And all crew schedules are automatically in the job file, too.
---
This feature is available in JobCheck Premium and Professional Edition.
Save travel time and speed up your response time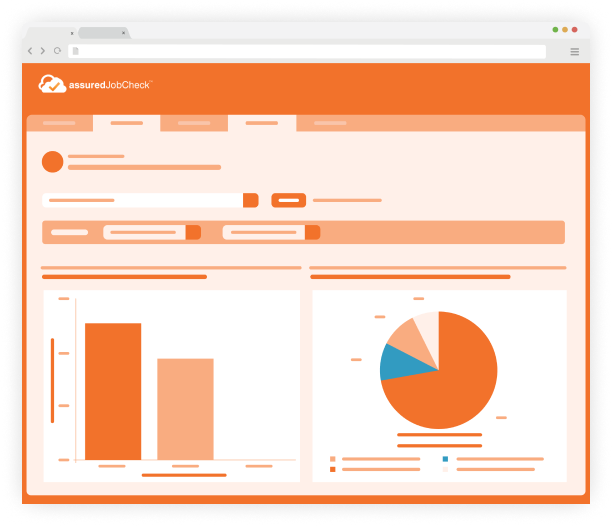 JobCheck makes budgeting jobs easy
This feature is available in Premium and Professional editions of JobCheck.
---
With JobCheck, your profits are easy to manage.
---
Onscreen worksheets turn your estimates and work orders into plans.
---
Import financial data from Quickbooks, to compare your plans to actual.
JobCheck dashboards give you visibility into your business