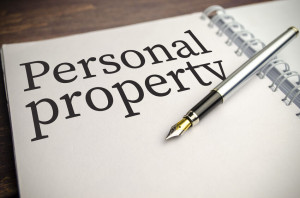 It doesn't take much to cause damage to personal property, a home, or a building. Consider water damage as one example. In the case of a flood, a single inch of water can generate as much as $25,000 worth of damage. High winds, fire, and lightning can all cause a lot of damage. This is where personal property and contents restoration comes in. When we refer to contents, we are speaking of anything that is inside the house or building, essentially the "contents" of the home.
This kind of damage can cause big problems for life and business. Your business might have to shut down for a while until you have a chance to clean out the building and restore its contents, or you might be unable to use your belongings or even access your house after a catastrophe such as a flood or fire. Fortunately, all is not lost, thanks to personal property and contents restoration. Damage restoration companies excel at putting people's lives, homes, and businesses back together.
Damage restoration companies that specialize in personal property and contents restoration offer services to clean and repair contents that might have suffered smoke, fire, or water damage. There's a good reason for homeowners to go down this road. Put simply, restoring and rehabilitating the things you own is usually less expensive than replacing them. Restoration allows you to retain precious personal possessions, such as family keepsakes and photo albums.
What is the difference between personal and real property?
Personal property restoration services cover cleaning, repairing, and restoring your belongings after a disaster or damaging event. But how does the process actually work? To answer that question, let's first dig into the specifics of both personal and real property.
First, let's examine real property. Real property refers to land and anything permanently attached to it, such as a home or other building. This could be a home, office building, or other. The key factor here is that the building is firmly attached to the land.
Personal property is any property that is movable and not fixed to land. The contents inside your home, such as your furniture, your clothing, keepsakes, and other personal items are all personal property. In some cases, the house itself might be an example of personal property if it isn't firmly attached to the land. Manufactured homes, container homes, and tiny homes all fall within the personal property category since they can be moved.
Personal property restoration services cover cleaning, repairing, and restoring your belongings after a damaging event. To understand how the process works, it's worth learning about the differences between personal property and real property.
What is contents restoration?
Like the personal property restoration process, the contents restoration process comprises several steps. First, the damage or contents restoration company must secure the building or structure. Once secure and deemed safe, they must enter, remove the contents of the building, and bring them to a new secure location where they can be stored and restored. A comprehensive inventory list of the items that have been packed up and moved off-site must be put together.
Mother Nature is unpredictable. A disaster can strike at any time. While it is possible to be prepared to face an upcoming storm or hurricane, it is impossible to know whether the worst will happen. Disasters both natural and man-made come out of nowhere and result in enormous damage. Damage restoration companies help home and business owners pick up the pieces and recover.
At Assured Software, we have created an innovative inventory management system. Damage restoration companies that use our system are not only more efficient but also have far fewer errors with the bonus of easier contents tracking. Learn more about Assured PackOut© today!