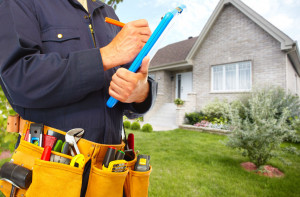 It's very likely you've heard of a restoration company before, especially if you live in an area prone to disasters. But do you know what they really do? When you hear the word "restoration" you might think of the restoration of old or damaged items, such as art and furniture. And yet that type of restoration has nothing to do with the actual work damage restoration companies do. While that is a part of what restoration companies do, it's not everything.
Restoration companies do repairs, restorations, cleanup, and much more. They provide peace of mind for the home and business owners they serve. Fire and smoke, storm, and water damage are just a few types of damage handled by restoration companies. Depending on the company, they may also handle restoration of old photographs and data lost through natural disasters.
1. Storm Damage
When a storm tears through a home, it can leave an incredible amount of damage in its wake. And storms have been getting worse and worse over the years. Whether it's an uprooted tree that fell on a house, causing severe weather damage or a huge gust that blows debris through a home window, storms can cause a lot of damage.
Storms also pack a punch when it comes to different types of damage. Whether it's wind damage, water damage, or even fire damage from lightning strikes, a restoration company can come in and clean up the initial damage, make sure the affected home or business's structure is safe and sturdy, and then perform a full restoration to get the building back to the state it was in before the storm. The restoration company can perform temporary repairs to a structure to get it to a partially functional state until a full repair can be done. But they can also perform permanent repairs.
2. Water Damage
Water damage can occur from a variety of sources, such as a broken pipe, a particularly heavy rainstorm, a bathtub left running, and more. Water is powerful and can cause a lot of damage, including but not limited to ruining floors, affecting the structural integrity of a building (such as causing ceilings to cave in), and causing mold growth. For these reasons and many others, it's important to clean up and dry out spaces affected by water damage as soon as possible. Restoration companies can come in and use vacuums and large fans to remove the water and dry out the affected space, as well as disinfect it and fix walls, floors, ceilings, and even possessions damaged by the water.
3. Data Restoration
We haven't talked a lot about this one in the past, but it is a service that some damage restoration companies offer. Data can be wiped out for a lot of reasons, including severe weather events or fires. If a hard drive containing your data is damaged by water or fire, it might seem like there's no hope of getting that data back. However, that's not necessarily true! Some restoration companies can restore data from damaged electronics and get your valuable information back.
Finally, one of the most important parts of a damage restoration company's job is content restoration. One of the most devastating parts of a home disaster is losing possessions you hold dear, especially antiques, heirlooms, or other irreplaceable items. Even if they're extensively damaged, a restoration company may be able to fix them, depending on the type of damage. Restoration companies can help you salvage these items from a damaged home or business as well.
Here at Assured Software, we create software and systems that help damage restoration companies do their jobs safer and more effectively. Because in the end, it's about the home or business owner who has suffered damage. Visit our website to learn more about our damage restoration company software solutions.