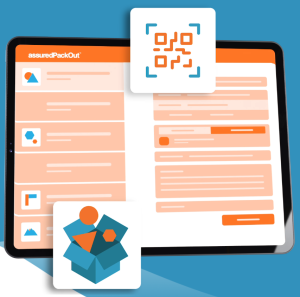 Assured Software is thrilled to announce the newest addition to our suite of solutions: Assured MeasureIt, a groundbreaking innovation in building and estimate automation. With Assured MeasureIt, we're changing the way damage restoration companies and insurance adjusters operate by bringing unparalleled accuracy, efficiency, and integration to your fingertips.
Assured MeasureIt is powered by state-of-the-art AR and AI technologies. This unique combination lets you turn your everyday smart device into a powerful tool capable of capturing dimensions, generating 3D CAD-style room plans, and much more. Whether you're on-site or in the office, Assured MeasureIt offers seamless operations that save you time and increase productivity.
Key features of Assured MeasureIt include:
Accurate Measurements: AR technology allows for precise room measurements on-site.
3D Room Plans: Generate detailed, CAD-style 3D floor plans remotely.
Point of Interest Highlighting: Use hand overlays, on-screen pointer tools, and pen annotations to highlight areas of importance.
Short Video Capture: Document customer-reported issues and diagnostics in concise video format.
Automated Damage Detection: Image automation helps identify and record defects or damage effortlessly.
Assured MeasureIt doesn't stop at providing you with these high-tech features. All your photos, videos, notes, and scans are automatically saved to your job in the cloud, eliminating the need for manual uploads or additional trips back to the office. Plus, your data security is our priority. Assured MeasureIt is fully GDPR-protected, offering unmatched privacy protection.
This revolutionary app is an upgrade to our existing Assured JobCheck subscription. JobCheck is our affordable cloud solution that aids in automating task assignments and sharing information for the efficient processing of property loss jobs. With the integration of MeasureIt, we're equipping you with an even more powerful tool for damage restoration.
Now, onto our other groundbreaking product, Assured ReplaceIt. This tool has been crafted to work hand-in-hand with our Assured PackOut solution, providing real-time replacement pricing for your inventory items. With features like automated item search across multiple retailers, instant return search results, real-time pricing and editing, a best-price sorting index, region-specific results, and comprehensive reports, Assured ReplaceIt is truly an indispensable tool for damage assessment, job estimation, and claim settlement.
What makes these new offerings even more remarkable is their seamless integration with our existing suite of solutions:
Assured JobCheck: Our affordable, quick-start cloud solution that automates task assignments and information sharing, optimizing property loss job processing.
Assured PackOut: A mobile app available on iPad and Android devices, PackOut simplifies listing contents in the restoration industry, streamlining the process and saving you time.
Assured TrackIt: Our inventory tracking tool, TrackIt, ensures you never lose track of packed items. Scan items before packing, and you'll always know where each item is, without having to dig through boxes.
Our mission at Assured Software has always been to provide damage restoration companies and insurance adjusters with software that simplifies their work, reduces manual effort, and increases efficiency. With Assured MeasureIt, we're taking another leap forward in achieving this goal.
We invite you to experience the Assured MeasureIt revolution firsthand. Contact us today to see a demo and learn how to add the MeasureIt app to your existing Assured Software subscription. Embrace the future of damage restoration with Assured Software!
With so much uncertainty on the horizon, your clients need to know they can count on you when disaster strikes, and we can help you make sure that happens. Service your customers quickly, efficiently, and with the use of advanced technology with Assured Software. So, here's to a more assured future for all of us!
For more information about our suite of software solutions, please visit our website at https://www.assuredsoftware.com.