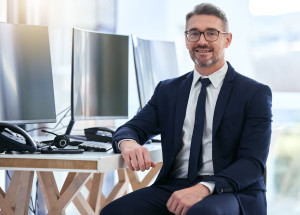 In the demanding damage restoration world, ensuring that every job is executed effectively and inventories are managed seamlessly is crucial. Time is of the essence, and a minor oversight can escalate costs and delay project completion. Assured Software understands these intricacies and is dedicated to helping restoration companies improve efficiency and manage their inventories better.
1. Comprehensive Job Management
One of the main challenges in the damage restoration industry is tracking the myriad details associated with each job. From initial assessments to the final handover, countless tasks, communications, and documentation need attention.
Assured Software's platform addresses these complexities by offering a comprehensive job management tool. Using this software, teams can:
Schedule and Track Tasks: Assign tasks to specific members, set deadlines, and receive real-time updates on progress.
Document Everything: Store photos, quotes, and notes all in one place, making it easier for teams to access and share critical information.
Improve Communication: With built-in communication tools, teams can chat and update each other without relying on third-party apps or emails.
2. Advanced Inventory Management
Inventory is the lifeblood of a restoration company. Without the right tools or materials, the quality of work can suffer, and project timelines can get extended.
Our software's inventory management feature enables:
Real-time Inventory Updates: As materials get used or new supplies are ordered, the system updates in real-time, ensuring teams always know what's available.
Order Management: Easily place orders with preferred suppliers, track shipment status, and manage backorders.
Loss Prevention: The system offers alerts for discrepancies, helping to reduce wastage and theft.
3. Mobile Access for On-the-Go Teams
We understand that most restoration tasks don't happen behind a desk. Our mobile-friendly interface ensures that teams in the field can access all features of our software from their smartphones or tablets. This ability to view job details, communicate with the team, and update inventories on-the-go significantly improves efficiency.
4. Data-driven Decisions
Modern businesses thrive on data. By integrating analytics into our platform, Assured Software provides restoration companies with insights that can drive better decision-making. Teams can view performance metrics, identify areas of improvement, and predict future inventory needs, making the management process more proactive rather than reactive.
5. Seamless Integration
We understand that many restoration companies might be using other tools and platforms for various tasks. Our software is designed to integrate seamlessly with popular tools, ensuring that companies don't have to reinvent the wheel but can still benefit from enhanced efficiency.
Precision, timeliness, and efficiency make all the difference in the damage restoration industry. Assured Software is not just another tool; it's a comprehensive solution tailored to the unique needs of restoration companies.
By offering features that streamline job management and inventory control, and by providing the flexibility of mobile access, we're dedicated to ensuring restoration companies can do more in less time, with fewer resources.
In a world where technology is reshaping industries, isn't it time your restoration company leveraged the best in software solutions? With Assured Software, take a step into a more efficient and productive future.