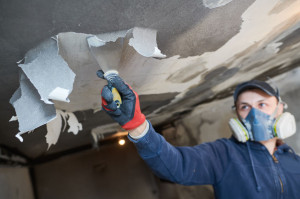 At Assured Software, we understand that managing home restoration projects can be a complex and challenging process. That's why we provide a range of efficient software solutions that simplify job management for disaster restoration contractors and insurance adjusters. Our products can even be used by moving companies.
Our SaaS (software as a service) platform is designed to help businesses in the home restoration industry save time and money by automating task assignments, information sharing, and inventory tracking. With our products, contractors can easily create, manage, and track jobs from their desktop or mobile device, assign tasks and communicate with their team members in real time.
Our three main products are JobCheck™, PackOut™, and TrackIt™. Want to learn more about how these innovative software products can change the game for your restoration operation? Or, perhaps you're an insurance company looking at a large number of claims. With Assured Software, you can cut through the backlog with ease.
Assured JobCheck™
Our first product, JobCheck, is an affordable, quick-start cloud solution that automates task assignments and information sharing, making it easier for any-sized restoration company to process property loss jobs efficiently. With JobCheck, contractors can create, manage, and track jobs from their desktop or mobile device, assign tasks, and communicate with their team members in real time.
Assured PackOut™
Our second product, PackOut, is a mobile app available on both iPad and Android devices that facilitates listing contents in the restoration industry. Contractors can use the app to inventory contents and track their locations during the packing and moving process, making it easier to keep track of items and reduce the risk of loss or damage.
Assured TrackIt™
Our third product, TrackIt, is an inventory tracking tool that allows contractors to scan items before they are packed into boxes. This way, they can know where each item is without having to dig through boxes, making it easier to find items and avoid loss or damage.
At Assured Software, we stand out from our competitors by focusing on simplicity. We understand that restoration companies have a job to do and need tools, including software, to get the job done accurately and efficiently. Our products are designed with this in mind, making them easy to use and saving time and money for our clients.
If you work in the construction and home restoration space and you have to organize projects and jobs, as well as provide quotes, our software is for you. We understand that companies like yours are often small businesses, and our products are designed to meet your specific needs. Our clients include decision-makers, owners, project managers, office managers, operations managers, management on all levels, foremen, lead men, and administrators. We've worked with companies of all sizes and can help your company in a way that will help you improve efficiency and cut costs.
At Assured Software, our products meet the needs of our target audience in meaningful ways. Our software is easy to use and saves time and money, and we have an amazing support team to answer questions and provide guidance when needed.
We are dedicated to providing reliable and efficient software solutions for companies in the home restoration industry. Our products are designed with simplicity in mind and offer a range of features that make the job management process easier and more efficient. With our focus on providing top-notch support and our commitment to innovation, we are a valuable partner for any company looking to improve their job management processes and grow their business.