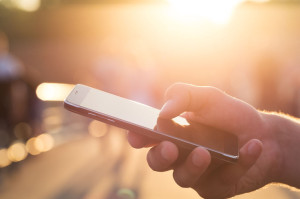 It's not X-ray vision, but it is quite possibly the next best thing! Our easy-to-use Assured TrackIt tool does the work of a computer and barcode scanner combined. Simply scan items and box labels with your iPad/Android device, and TrackIt allows you to view the contents, as well as photos, notes, and updates. No need to open boxes or get a computer. With Assured TrackIt, you can check boxes and item counts at a glance —you'll never lose a box or item again. The best part is that TrackIt is not only efficient, but it's also easy — no training is required. It's fully integrated inventory tracking, made simple.
In buildings with significant damage, it may be necessary to pack out a property's contents while repairs and restoration work can be done. TrackIt is designed to make the process of sorting, documenting and moving items out and back in a home much easier, more efficient and less prone to human error and related disputes. It's free with the cloud version of Assured Packout, which standardizes the inventory listing process. With Assured Packout, inventory and photos are automatically organized by room and condition.
TrackIt highlights:
Fast inventory tracking for real-time warehouse & storage search
Virtually "view" the contents of a box
Track inventory within your warehouse or inventory sent to external partners
Ability to search and identify misplaced items
Assured TrackIt is part of a suite of solutions, including Assured Packout, that's designed for restoration and insurance companies working to restore properties after a disaster. It also works well with Assured JobCheck, a cloud solution for restoration companies that automates task assignments and information sharing in order to process property loss jobs efficiently. Assured JobCheck automates job files with features that make it easy to share photos, record notes, providing real-time visibility into job and insurance documentation such as standardized inventory lists added from Assured PackOut. These three incredible cloud-based tools can save restoration and insurance companies time and money.
At Assured Software, our easy-to-use and effective restoration and contents job management platform are built on Salesforce® Cloud. Assured serves restoration contractors with a platform that helps get a home or business back to normal as quickly as possible while providing the best possible experience for the contractor, the property owner, and the insurance company. Each job file is accessible by all team members anytime and any place, with photos, notes, and documentation; pack out lists, team communications and tasks.
Learn more about us on our website: https://www.assuredsoftware.com/