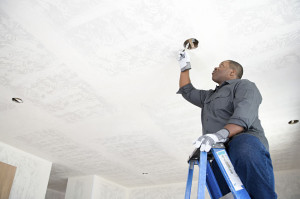 Do all of your employees know what your company stands for — its mission, why it's in business and how it's different from competing companies? Only 41 percent of U.S. workers say they do.
While most business leaders can clearly describe their company or organization's mission, most employees can't, according to Gallup research. Another surprising fact: Only four in 10 U.S. employees strongly believe that the mission of their company makes them feel their job is important and that they're energized to be innovative, creative and do their best work for customers.
That's a real problem, in our opinion. Research shows a clear link between how well employees understand and embrace their company's mission/purpose and the quality of the product/service it provides and ultimately, how well it satisfies customers. According to Gallup, defining a company's mission/purpose and making sure everyone in a company is focused on that one goal — can significantly boost client satisfaction.
At Assured Software, our mission is to help restoration and insurance companies operate more efficiently with an easy-to-use and affordable restoration and contents job management solution that saves time and money.
Our Assured JobCheck cloud solution is an affordable tool for any size of restoration company to automate task assignments and information sharing in order to manage property loss jobs more efficiently and profitably. Assured JobCheck makes it easy to share photos, record notes and efficiently store and manage job and insurance documentation such as standardized inventory lists added from another of our incredible solutions, Assured PackOut. Our software solutions are built on the Salesforce® Cloud platform to provide an easy-to-use job management tool.
Everyone working on a restoration site is on the go — and our platform is too! With a built-in team communication option in each job feed, everyone working on a restoration job can easily communicate with one another, whether they are in the office, on the road or at the restoration site. With our plaform, everyone working on a restoration project is better able to convey details, progress and track critical information. All essential documents can be securely stored and accessed in one location.
User experience is our top concern. We want to add value to our customers' businesses and have our software be easy to use. We understand restoration companies have a job and need tools, including software, to get those jobs done accurately and efficiently on the go. Learn more about us — and our mission — on our website: https://www.assuredsoftware.com/