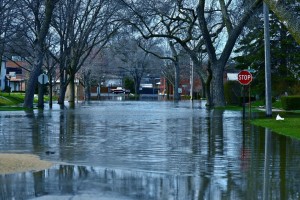 The benefits of using software in any industry are significant. From tracking data efficiently to saving money and time, there are several ways that software can help a business succeed.
This is especially true in the restoration industry. The restoration industry is constantly changing and evolving, and software can play an important role in helping you keep up. Here are some of the benefits of using software in the restoration industry:
Accurate repairs: The use of software can help increase accuracy and reliability in the restoration process. This can lead to fewer mistakes and improved results overall.
Quicker turnaround times: When using software in the restoration industry, you can often expect faster turnaround times. This is because software can help to make the process more efficient and reduce the amount of time that is needed to complete a project.
Reduced costs: The use of software can help to reduce costs associated with tracking and planning.
Tracking progress: One of the most important aspects of any restoration project is knowing where it is at all times. With software, project managers can keep track of job progress in a centralized location, making it much easier to stay on schedule.
Easier communication and coordination: Another key benefit of using software is its ability to facilitate communication between team members and clients. This allows for better coordination. It can also help to keep track of progress and deadlines, which can be crucial in a fast-paced industry like restoration.
There are many moving targets in the restoration process. If projects are not tracked efficiently, it means lost time, which means lost money. Obviously. Tracking projects means that you:
Can quickly identify which projects are taking longest to complete and prioritize them accordingly.
Can estimate the costs associated with a particular project early on, saving you time and money in the process.
Can more easily pinpoint the cause of holdups and take corrective action.
Can ensure that all projects are completed on time and within budget.
Can make informed decisions about future project planning and execution.
Besides all of these benefits, there's another reason for you to move to a software solution for your restoration business: it can help you get ahead of your competition. The restoration industry is strong. Besides the thousands of independent companies, there are also numerous larger entities. According to Restoration & Remediation Magazine, restoration companies "operate in a recession-proof and inflation-resistant market." In addition, since most of the revenue from projects comes from insurance proceeds to businesses or homeowners, restoration company owners do not have to worry as much about receiving payment, as in some other industries. Managing jobs and tracking projects efficiently will help you provide top-notch customer service, which can give you the edge over your competition.
Assured JobCheck is an affordable, quick-start cloud solution for any restoration company to automate task assignments and information sharing in order to process property loss jobs efficiently. With this automation, your team can easily share photos, record notes and provide real-time visibility into job and insurance documentation. With real-time visibility and updates, team members will all be on the same page about job progress. Precious time will not have to be spent to bring team members up to speed. Everyone will have access to the information they need. From task lists to content lists; insurance and adjuster information; photos and notes — all of the information needed is in one place.
Interested in a product demo? We would love to show you how we can help your restoration business grow with our Software-as-a-Service (SaaS) platform. Are you ready to streamline your operations, cut costs and better manage your projects, inventory and cash flow? We're ready to help.