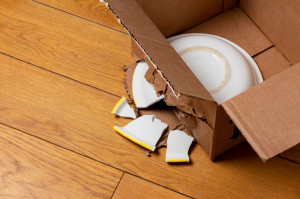 One of the terms often used in the damage restoration sector is asset management. But it's not just damage restoration companies that use this term. Moving companies, insurance companies, and any other business that handles physical assets fit the bill. But what is asset management and why is it important?
Asset management for restoration companies and movers refers to the process of tracking, organizing, and maintaining the equipment and resources used in the restoration and moving industries. This includes items such as trucks, tools, and other equipment used in the field, as well as supplies, inventory, contents of homes and businesses, and other business resources. But why is asset management important?
Asset management is important for restoration and moving companies for a variety of reasons. First, it helps to ensure you both have the right equipment but also don't lose track of the contents of a home or business. This can help to minimize downtime and ensure that jobs are completed on time and within budget. Damage restoration companies need an asset management solution to ensure they keep proper track of the inventory they are responsible for.
Another important benefit of asset management is that it can help to improve the overall efficiency and productivity of a restoration or moving company. By having accurate and up-to-date information about the assets available, managers can make more informed decisions about how to allocate resources and plan for future jobs and moves.
Using Technology to Improve Asset Management
The good news is technological tools have taken asset management optimization to the next level. One way that damage restoration companies can improve asset management through technology is by using software specifically designed for asset management. These programs can help to automate many of the tasks associated with asset management, such as tracking inventory levels and keeping track of the maintenance and repair of equipment. They can also provide real-time visibility into the company's assets, so managers can quickly identify where resources are needed and make decisions accordingly.
Another technology-based solution for improving asset management is the use of mobile devices such as smartphones or tablets. These devices can be used to track and manage assets in the field, as well as to record and transmit data back to the office in real-time. This can help to ensure that managers have accurate and up-to-date information about the assets available and can make more informed decisions about how to allocate resources.
In addition, companies can also use cloud-based solutions to improve asset management. This allows for easy access to and sharing of information about assets among different departments, as well as with remote workers. Better collaboration and communication can enable managers to make more informed decisions about how to allocate resources.
Assured Software for Better Asset Management
Asset management is crucial for restoration and moving companies, as it helps to ensure that the necessary equipment and resources are available when they are needed. It also helps to reduce costs, improve efficiency, and optimize the use of existing assets. Advancements in technology such as software solutions, mobile devices, and cloud-based solutions can help damage restoration companies improve their asset management and stay competitive in the industry.
Automate jobs and contents with Assured JobCheck™, the industry's top job management solution for restoration companies of any size. Standardize your inventory listing process and seamlessly organize your inventory and photos with Assured PackOut™. Use your mobile device to scan items and box labels, virtually view the contents of any box, and easily track, search, and identify misplaced items with Assured TrackIt™. Communicate with your people, seamlessly process contents and inventory, and streamline jobs with Assured Software. Are you ready to take your asset management efforts to the next level? Contact us today!