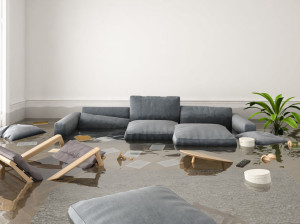 No matter what country you live in or where you are in the world, disasters happen. Natural and man-made disasters are simply a fact of life, no matter where you live. Unless, perhaps, you live in the Middle Eastern country of Qatar. Why? Because Qatar has the lowest disaster risk of any country. They have reported no disasters since 1900. Qatar is in a lucky location, far away from natural disaster hotspots in Oceania, Southeast Asia and Central America. Unfortunately, don't all live in Qatar, thus natural disasters are a way of life.
And yet, damage restoration providers offer an array of services. Damage restoration is not a monolith. The question is, why would a home or business owner need damage restoration services and what do restoration service companies have to offer?
What are restoration companies and what do they do?
Put simply, restoration in disaster management refers to the process of hiring a licensed damage restoration company to fix damage caused by water, fire, floods, hurricanes, and other natural disasters. Depending on the country, restoration companies must go through very specific licensing procedures. Home and business owners must make sure they conduct their due diligence to ensure the restoration professionals they hire have the appropriate licenses.
Disaster restoration services generally include home and property repairs, clean-up, and further damage prevention. The problem? Generally, home and property owners do not have a wealth of knowledge regarding restoration companies and how they work. In the moment of crisis, they may be quick to choose a company without properly vetting the company they choose. Here's what you can expect from damage restoration companies that respond to water and fire damage calls.
1. Water Damage
Water damage encompasses a wide range of damage and disaster. Potential natural causes include floods, hurricanes, and swollen rivers. The recent epic rains in Kentucky fall into this category. Potential man-made causes include broken pipes, water main leaks, and sewage overflows. Sometimes it is a mixture of both. Deadly floods and mudslides in Sierra Leone, for example, were caused by heavy rainfall exacerbated by urban sprawl and soil erosion due to deforestation.
Water damage left unattended can cause a wide array of complications, including mold growth and ongoing structural damage. Experienced water damage restoration professionals should remove excess water and repair structural faults that occur as a result of the water damage. Advanced water extraction equipment is usually brought onsite to remove vast amounts of water.
2. Smoke and Fire Damage
While smoke and fire damage is problematic, the disasters that cause these types o damage often result in the release of toxic gases as well. In fact, according to the National Fire Protection Association in the United States, structural fires often result in the release of up to 1,200 different toxic gases. When home or business owners hire restoration companies to rectify this type of damage, they should be expected to do the following:
Remove all soot and debris.
Thoroughly clean the entire affected area.
Seal all air spaces with oxidizers or ozone generators.
Completely deodorize the building or structure.
Shore up, brace, and/or board up the structure.
The fact is, no one ever knows when a natural disaster will strike. Their random nature makes them much more difficult to deal with than other disasters. And while home and business owners can prepare as much as possible based on disaster forecasting, it isn't difficult to become blindsided by a flood or fire. That's why those who are impacted by these types of disasters must employ fully licensed, experienced, and professional damage restoration specialists. After all, when disaster hits, the last thing anyone needs is unscrupulous business owners on top of everything else.